I've been keeping a list of my favourite (vegan, organic, eco-friendly) things on the right side of my blog for years. Over the years some of the links had moved or the website had disappeared, so I recently updated the list and added in some of my new favourites. By the way, I am
not being paid
for mentioning any of these products on this lil' old blog of mine.
Here are some of the highlights:
Think & Write & Grow eco journal with a plantable cover that grows wildflowers (January Edition)


Certified Organic Canadian maple syrup (February Edition)
Boskke Sky Planter to ring in the first days of Spring (March Edition)
Organic cotton plush Easter Bunny (April Edition)






Country Home soy candle for Mom (May Edition)
Stainless steel popsicle molds for those hot summer days (June Edition)
Organic cotton t-shirt for Canada Day (July edition)
Organic, fair trade coconut water for those tropical smoothies (August Edition)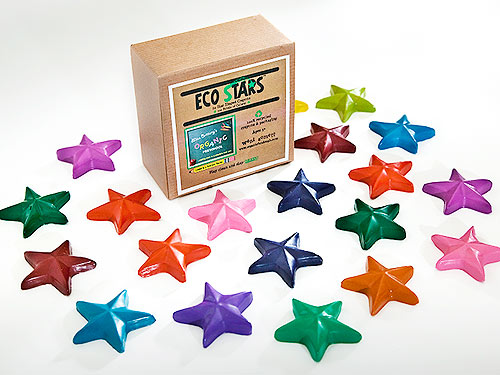 Crazy Crayons Eco Stars recycled wax crayons for back-to-school (Sept Edition)
Trick-or-Treat FEED bag which donates proceeds to global child hunger (October Edition)
Organic cotton Hanky Book for those nasty winter colds (Nov Edition)
Unicef holiday cards (December Edition)
Check out the whole list of my favourite things in right column of this blog.
What are some of your favourite things for summer?